Entrepreneurship + Social Change
An exclusive dinner event at EDWINS
Entrepreneurial models that drive social change have a big impact, both across the country and right here in Cleveland. We are fortunate to have nationally recognized leaders like Brandon Chrostowski, founder and CEO of the nonprofit EDWINS Leadership & Restaurant Institute, that are driven to do well by doing good. EDWINS is a unique approach at giving formerly-incarcerated adults a foundation in the hospitality industry while providing a support network necessary for a successful reentry. EDWINS' goal is to enhance the community of Cleveland's vulnerable neighborhoods by providing its future leaders through a culinary arts job-training program for individuals re-entering the workforce after prison.
Brandon will join us to share his story--including EDWINS' recent expansion to include a butcher shop, a bakery, and a pizza place--and will provide a sneak peek into what's next in his growing endeavor to change lives while building world-class businesses. We will close out the night with the opportunity to experience some of the amazing food prepared by Brandon and his team at this classical French restaurant.
The entire EDWINS restaurant will be reserved for our group for the evening. As an Investor Level Member of Greater Cleveland Partnership, you will receive exclusive access to this special presentation, hors 'd oeuvres, networking and cash bar. Following the presentation, you will have the opportunity to join us for a three course private dinner. Members may also invite a guest to attend. Dinner is $75 per person and includes two beer and wine drink tickets, hors d' oeuvres, and three specially selected courses.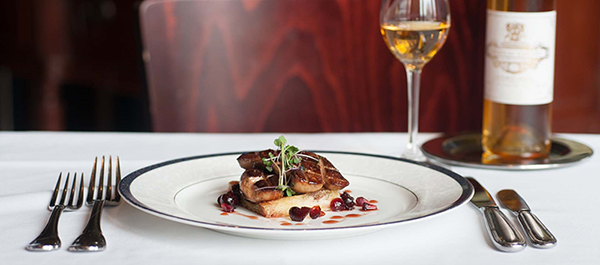 Schedule:
4:30 p.m. - Registration
4:45 – 5:30 p.m. - Program
5:30 – 6 p.m. - Cocktails
6:15 – 9 p.m. - Dinner

Registration Information:

This will prove to be a memorable evening for all in attendance. Seating is limited, so we encourage you to register soon.

* Please note this event is only open to Investor Level Members of GCP.
If you have any questions regarding your membership level, please contact our Membership Department at (216) 592-2370.
We apologize but at this time we cannot accommodate non-member registration.

Thank you to our event sponsor!